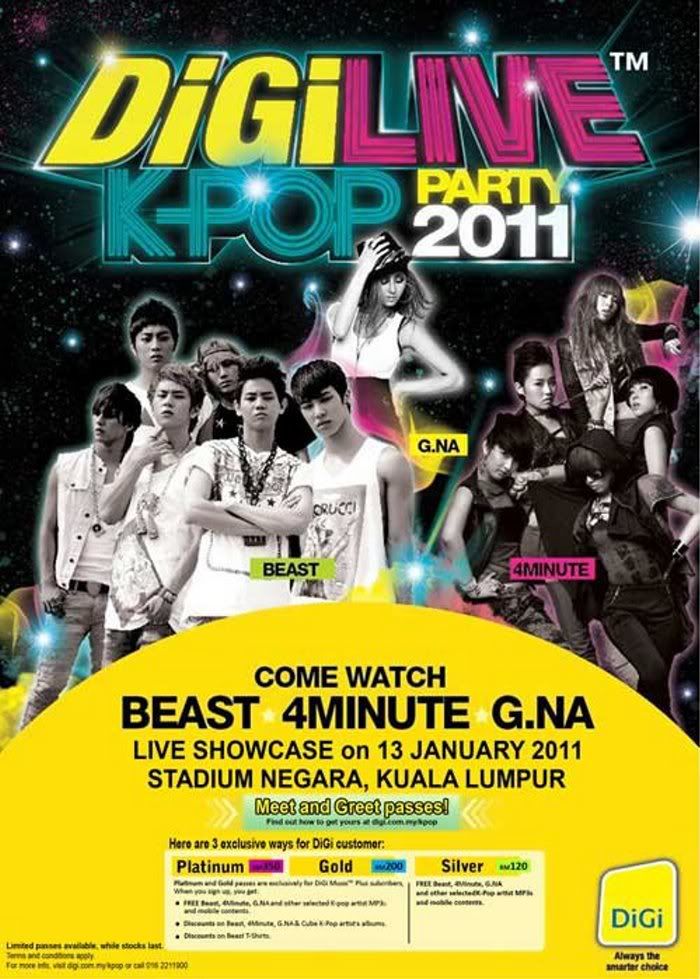 Ahhhhh!!!I'm so damn jealous ngn b2uties yg pegi Digi LIVE K-Pop Party tadi..huhuhu..Beast especially yoseobie..u are near but not close enough..bila la dpt tgk diorg secara live...huhuhu...harap2 diorg akan datang lagi ke Malaysia dan harap aku dpt pegi...konsert tu diadakan di Stadium Negara pada pukul 8mlm.konsert ni adalah kerjasama bersama Universal Music..selain beast,ada 2 lagi artis dari Cube Entertainment iaitu G.Na dan 4 Minute..jom kite tgk pic2 diorg yg aku amik kt facebook hehehe....
4minute,G.na,Beast
4 Minute
Beast
G.na
B2uties
B2uties everywhere!!
Meet & Greet winners with 4minute!!!
The M&G winners with G.Na :)
Meet & Greet winners with BEAST!
(so jealous with them huhu..)
cute yeosob

(yg sdg lambai tu)
Come back soon Beast..
We love you!!!! Saranghae :)
p/s:kikwang xde dlm gambar sbb die xdpt dtg sbb ade
prior engagement kt Korea.